ABC music notation software.

abcm2ps is a command line program which converts ABC to music sheet in PostScript or SVG format. It is an extension of abc2ps which may handle many voices per staff. Look here for an example, here for its differences from the ABC standard and here for some documentation.


Latest stable version: 7.8.1 (319Kb) (Changelog)
Development version: 8.0.2 (245Kb) (Changelog)
Older stable versions: 6.6.22 (291Kb) 5.9.25 (249Kb), 4.12.30 (209Kb), 3.7.21 (191Kb), 2.11.3 (171Kb), 1.6.12 (134Kb)


Binaries:

Many binaries (Linux, MS-Windows, MAC) may be found in the ABC Plus home page.
For Atari MINT, here is a rpm package (maintained by Martin Tarenskeen).


Here is a abcm2ps example of static XHTML formatting using a Bourne shell script.

abcmplugin-1.0.1 (26Kb) is a simple plugin for WEB browsers which offers dynamic rendering of ABC files referenced or embedded in HTML/XHTML pages. For more information, look at the README.

If you need transposition, you may use this perl script (transpose_abc.pl - 2008/12/23) from Matthew J. Fisher and updated by Sebastian Orlowski, Christopher David Lane and Christoph Dalitz.
If you want a tune index, you may run this Tcl script (abcmaddidx.tcl - 2013/03/16) as a back end for PostScript output or this one (abcmaddidx2.tcl - 2013/11/02) for XHTML output.
For abcm2ps versions < 6.x.x, this other Tcl script (utf2abcm.tcl - 2007/01/17) translates escape sequences (from both 'recode' and the ABC2 draft) to UTF-8 characters and then from UTF-8 to PostScript, thanks to a specific encoding table suitable for abcm2ps. This permits easy mixing of different european characters.

tclabc (1.3.7 - 192Kb) (Changelog) offers a Tcl interface to the ABC notation and contains a Tk GUI (click here for more information). To make it work, you need Tcl/Tk 8.2 (or newer) and an ANSI C compiler. On some systems (Linux, MS Windows, others?), playing and recording may be done to/from internal or external MIDI devices.

If you don't know about the ABC notation, have a look at the ABC notation and ABC home pages.

More links:

ABC Plus by Guido Gonzato.
ABC resources by Hudson Lacerda.
ABC mailing list
Japanese translation of the abcm2ps documentation by Yuya Kurosawa.

Linux

Cubox

Webcam GSPCA driver V4L version 2.

Simple Video Viewer.

USB tools.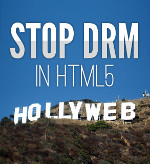 Music - Ton

Tcl/Tk stuff.

tksmacc (version 0.10.7 - 16Kb) is a very simple personnal accounting program using pure Tcl/Tk (8.0) with local_unit <-> euro conversion capability.


Oldies but goldies.

MicroEmacs (version 2.27 - 75Kb) is a very small text editor with multibuffer/multiwindow capabilities which runs on many systems: DOS, Linux, Solaris, VAX/VMS, Chorus.. and has some syntax highlighting and UTF-8 support.